While it is not a Magic Site, we at Magic Zone for Kids wanted to start off with WhatsUpMoms who have put together five very simple but fun and amazing magic tricks that any little magician can do, not matter how old. A great You Tube page for mothers that is informative and funny. All the tricks are very easy and can be done together.  Not many magic tricks here but the fun is magic.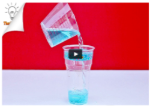 Seven Great Magic Tricks for Kids that will be easy to do and that parents and grandparents can easily help with. 

Here are six simple Magic Tricks that are pretty cool that you and your little magicians can try to amaze friends and family. We at Magic Zone for Kids love this little video and others over at ThaiTricks. 
Wolfgang Riebi Inspiring The World

Easy Magic Tricks for Everyone: Magic Tricks Revealed. Wolfgang Riebee is a great magician and has some great little magic tricks to teach you that are very easy to learn. They are also easy to do. A must see. 

Rich Fergusen

10 Ways to LEVITATE!! (Epic Magic Trick How To's Revealed!)Here is a great little video from Rich Ferguson, who is an amazing magician as well. Learn how to levitate things to amaze your friends. 





Ha Tri Craft

5 EASY Magic Tricks for Kids. This young magician has some really simple tricks that will amazes you and your friends. He is really good at showing his tricks. We know that you will enjoy his tricks. 

52 Kards

Magic Trick - Vanishing Sponge Ball Tutorial. No magic show is complete without vanishing sponge ball tricks. Every little magician should watch this amazing video for a great tutorial. 

Be Amazed 

15 More EASY Magic Tricks Anyone Can Do! And he means it. Anyone can do these tricks. Just takes a little practice and some showmanship to pull them off. We love these simple ones. 

Tricklandia

The Best Card Trick in the World Tutorial - Card Magic Tricks.  This card trick is a real good one. Probably more for parents. We at Magic Zone for Kids think there is no better way to get children interesed in magic than for parents to  introduce them like this.  They'll be amazed.





52 Kards

Card Trick Tutorial - Make A Card Vanish At Your Fingertips [HD].  52 Kards give a really great view and tutorial on how to make a card vanish. 

Howcast

How to Do the Card from Thin Air Trick | Coin & Card Magic. Every little magician needs to know this trick. It is difficult for little magician but is not only possible but also good for finger dexteriry. 

Rich Ferguson

How to Spin a Card on your Finger Tip! What better way to start a magic show then by spinnign two cards? Here is a really good tutorial.

​​Magic Tricks And Cards

A really great little magic trick that uses only 8 cards, is simple and easy to learn. Should be lots of fun. 

If you have magic tutorial videos that you would like to share, drop us a line here. We are more than happy to share them. 

We are a participant in the Amazon Services LLC Associates Program, an affiliate advertising program designed to provide a means for us to earn fees by linking to Amazon.com and affiliated sites.